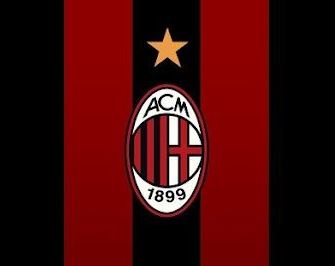 AC Milan is getting noticed because of the recent appointment of Stefano Pioli who was appointed 9 October 2019 with the club in 13th place. Pioli has coached exclusively in Italy spanning a 16 year career. Overall he has been a coach for 631 games and has won 37.08% of them. By percentage, his second best stint in Italy came with Milan's biggest rivals, Inter, where he accumulated an 51.85% win ratio over 27 games, but despite this winning percentage he was sacked with less than a month to go in the season.
Pioli always preferred formation is a 4-3-3, 4-2-3-1, or a 3-5-2 formation. While with Lazio he was forced to play the 4-3-3 and we anticipate that Pioli we will be forced to continue to use the 4-3-3 due to the players that Milan possesses. Pioli likely doesn't have two suitable candidates to play wingback like he would like to in his 5-3-2 formation. Calabria is likely to earn his starting place after being seemingly demoted after his suspension (for two red cards in seven games).On the other side I expect Theo Hernandez to remain the starting left back. Pioli likes his teams to play wide which means that Calabria and Hernandez will likely play a bigger role in the system playing balls out to the wide areas of the pitch. Neither have been particularly involved in crosses to this point in the season, but I imagine necessity and the coaches support will add to their totals substantially.
Why we think it's going to be different going forward
Although Milan failed to capitalize on Lecce's poor form, they have started to move closer to a Pioli styled team. The Lecce game definitely saw some positives though, they created 22 shots, with six on target while holding the lion's share of possession. Both wing backs, currently Hernandez and Conti, have started to put in more crosses and the team has looked more dangerous overall. Calabria made his way back onto the pitch in the 51' minute against Roma, and despite losing — he and Hernandez were among the brighter spots in that match. The Roma game saw Milan equal the Rome sides shots on goal with one fewer on target, Roma emerged victorious. The change in playing style has been obvious for the side, and they've been able to shift to focus their attacks down the wings. SPAL should be an opportunity for the team to get some confidence and get back to winning.
If Pioli can keep encouraging the side to expand into an attacking oriented role down the side, it's possible he may be able to start laying the groundwork to bring the club back to its former glory. This is especially true if he can get some transfer funds to bring in players that will be able to replace those that struggle in Pioli's new line up.
---
Vuoi commentare questo articolo? Fallo sui nostri Social! Ci trovi su
Facebook
, Twitter, Instagram, Tumblr, Flipboard ed anche altrove. Basta cercarci! -->
Social Zone
---